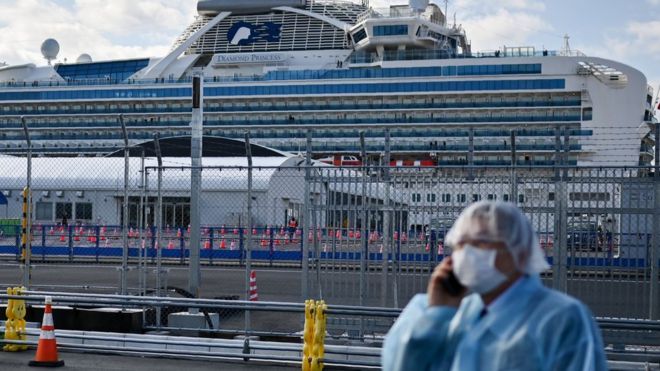 There are 74 British nationals on the Diamond Princess ship, which was quarantined on 3 February after an outbreak of corona virus.
Passengers from other nations who had tested negative began to disembark on Wednesday.
The Foreign Office warned Britons may struggle to board a planned evacuation flight if they leave the ship.
It is understood those who get off may encounter administrative or logistical problems that prevent them from boarding the repatriation flight back to the UK.
The government said an accommodation block at Arrowe Park Hospital on the Wirral – where two previous groups were quarantined – would be used to isolate those returning from the Diamond Princess for 14 days.
"There is no risk to the public, and the hospital will continue to run as normal," the Department of Health said.
How a misleading corona virus map went global
What impact will corona virus have on the Olympics?
Corona virus: What you need to know
The noted Wuhan victims of the corona virus
In a statement on Wednesday, the Foreign Office said it is planning an evacuation flight from Tokyo to the UK "as soon as possible".
"We hope the flight will be later this week, subject to permissions from the Japanese authorities," it said.
"However there is a chance that people who disembark will not be able to join the evacuation flight.
"We have the utmost concern for the affected Britons and strongly encourage them to register for the evacuation flight."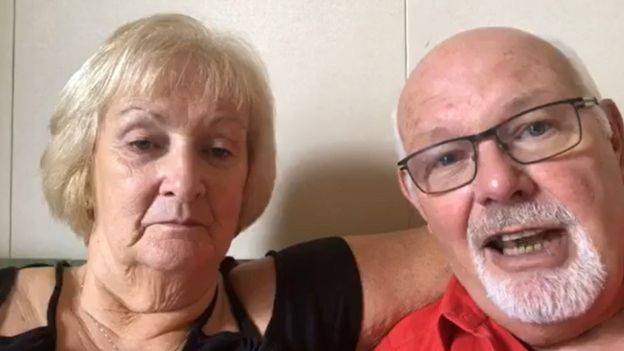 Meanwhile, British couple David and Sally Abel, from Northampton, remain on the cruise ship after testing positive for the virus – known as Covid-19.
Their son, Steve Abel, confirmed the diagnosis on Wednesday, following doubts over the results the previous day.
Speaking on BBC Breakfast, Steve said his father told him his diagnosis had been confirmed again by an English-speaking doctor and the couple are waiting to leave the ship for treatment.
David Abel, from Northamptonshire, previously suggested on Facebook that there had been a "massive communication error" before saying that he had "indeed tested positive for the virus".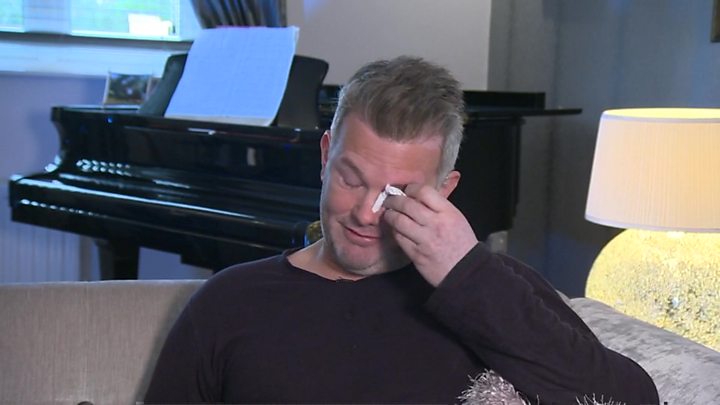 Steve said that his family were being "messed about", and added that his father was diagnosed a couple of years ago with early-onset dementia.
"He's very confused with a lot of things and he's not going to be of his normal state of mind," he said. "I just want people to realise that he's going to be saying things that he probably doesn't mean."
He said his parents have been told to stay in their room as other passengers disembark the ship.
"I don't want them separated," he said. "That's our worst fear. With my dad's early-onset dementia, he could wake up one morning, I'm not saying it's that bad at the moment, but he could wake up a bit confused so my mum needs to be there with him."
SOURCE:VANGUARD